Warning
: DOMDocument::loadXML(): Opening and ending tag mismatch: hr line 5 and body in Entity, line: 6 in
/home/customer/www/bitchlifestyle.com/public_html/wp-content/plugins/wordpress-amazon-associate/APaPi/AmazonProduct/Result.php
on line
149
Warning
: DOMDocument::loadXML(): Opening and ending tag mismatch: body line 3 and html in Entity, line: 7 in
/home/customer/www/bitchlifestyle.com/public_html/wp-content/plugins/wordpress-amazon-associate/APaPi/AmazonProduct/Result.php
on line
149
Warning
: DOMDocument::loadXML(): Premature end of data in tag html line 1 in Entity, line: 8 in
/home/customer/www/bitchlifestyle.com/public_html/wp-content/plugins/wordpress-amazon-associate/APaPi/AmazonProduct/Result.php
on line
149
Warning
: Invalid argument supplied for foreach() in
/home/customer/www/bitchlifestyle.com/public_html/wp-content/plugins/wordpress-amazon-associate/APaPi/AmazonProduct/Result.php
on line
160
Warning
: DOMDocument::loadXML(): Opening and ending tag mismatch: hr line 5 and body in Entity, line: 6 in
/home/customer/www/bitchlifestyle.com/public_html/wp-content/plugins/wordpress-amazon-associate/APaPi/AmazonProduct/Result.php
on line
149
Warning
: DOMDocument::loadXML(): Opening and ending tag mismatch: body line 3 and html in Entity, line: 7 in
/home/customer/www/bitchlifestyle.com/public_html/wp-content/plugins/wordpress-amazon-associate/APaPi/AmazonProduct/Result.php
on line
149
Warning
: DOMDocument::loadXML(): Premature end of data in tag html line 1 in Entity, line: 8 in
/home/customer/www/bitchlifestyle.com/public_html/wp-content/plugins/wordpress-amazon-associate/APaPi/AmazonProduct/Result.php
on line
149
Warning
: Invalid argument supplied for foreach() in
/home/customer/www/bitchlifestyle.com/public_html/wp-content/plugins/wordpress-amazon-associate/APaPi/AmazonProduct/Result.php
on line
160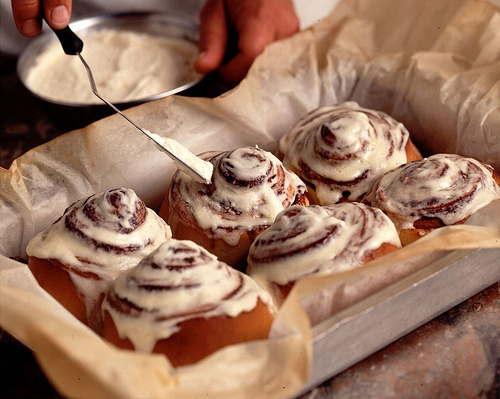 Right now I'm in what I call the "Calm Before the Fun."  I'm waiting for the big burst of fun that is coming my way in droves!  In the meantime, I'm working over time with a little fun scheduled in between.    Does this happen to you?  I've found this can be a danger zone.  When I'm working more hours than usual I can become overwhelmed with all I want to do and then lose focus.  Then my Drama Queen starts acting up because I'm not focusing on my needs.  Suddenly I find myself to be a bit depressed.  Symptoms of depression spring up courtesy of, yeah, you know her!  Drama Queen.  She starts saying things in my mind like "I want to be happy again!"  "Am I depressed?" So not Sassy Bitch. Something that can help us here is Bitching Up the Pampering!  Have a list of things to do that are indulgent.  This can help refresh you when your mainstays fail.  I've done several of these things, feel much better and will share them with you to try.
1.  Bathe like Cleopatra:  You won't believe how soft and luxurious this bath is:  Powdered milk, essential rose oil, vanilla oil, (or your faves).  Sprinkle real rose petals on top.  Candlelight and soft music.
2. Save your dollars for a DAY at the spa.  Get the whole package.  Massage, facial, pedicure and manicure.  Bitch it up more by going with your best friend.  Have champagne, chocolate covered strawberries and yummy canapes when you get home to share.
3.  Have a Paris Day alone or with your best friend or start off solo and turn it into a party:
Start off your day with croissants and cafe au lait.  Extra points for finding a large body of water (a la the Seine) and enjoy your breakfast by the water.
Go shopping!  Look and try on clothes and accessories by French Designers.
Host a dinner with friends.
Slow the **** down!  Savor everything you do today!   Use all the senses when you eat and shop.  Discover new textures, smells and relax.
Tables are quite close to each other in Paris Bistros.  Consequently, Parisiennes use their inside voice.  Practice using your inside voice.  Let your voice bring someone in, play with the power of your inside voice.
Have a Pot Luck classic Paris Dinner.  Assign courses with you doing the main course.  Ideas:  Salad Lyonnaise, French Onion Soup, Cheeses, Pomme Frites, Roasted Chicken, Haricot Verts, Tarts, Chocolate Mouse.
Play French music and watch French movies.
Dress Paris style.  Coco Chanel for tips:  Chanel website   

4.  Two words:  Champagne Chocolates!   This was one of the winners in the chocolate survey I did a few years back.
5.  Tocca has the most amazing smelling candles.  My favorite is "Cleopatra."  I got it for the name and fell in love with the smell!  The freshness of cucumber and grapefruit=intoxicating and seductive.  Just like Cleopatra.  Tocca Cleopatra  When you have a chance, check out the other Cleopatra products but smell them first.  I find them to be a bit different in smell than the candle.
6.  Sleep in Chanel No 5 and nothing else.  Like Marilyn Monroe:  Chanel No. 5
Whatever you do, please take the time for you.  Even a moment to light a gorgeous candle for a few moments before bed.  Then, as you blow out the candle and turn out the lights, you drift off to the loveliness of cucumber and grapefruit.  A little bit of heaven at the end of a busy day!  Love, Goddess
PLEASE share your indulgent ideas on our Facebook!  Bitch Lifestyle  

© S Stevens Life Strategies
Want more?  Check out Bitch Lifestyle Home