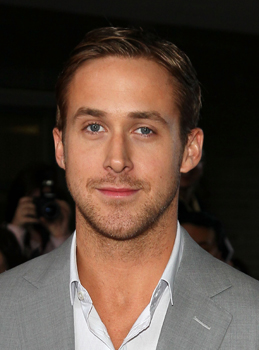 Good excuse for a picture of a hot male for us to enjoy!
Today we are going to discuss Dating Tips for Women Concept #2:  A Man Says What He Means.
Listen carefully and then watch his actions.  A man says he doesn't want to be "chained to someone," because he's stating a deep fear of men.  Men don't want to have to change their lives to fall in love.  Men don't fall for the woman who emasculates them.  Don't emasculate men by making them watch chick flicks.  Don't call him to see where he is all the time.  Don't give him disapproving looks when he wants to play with his buddies.  When he says he wants to go away for the weekend with the guys?  Give him a kiss and tell him to have a wonderful time.  Then call your girlfriends and create your own fun.
The key to this scenario?  Allow him to let him think falling in love with you is HIS idea.  Give him the freedom to be him:  in all his masculine glory! When he does call, be happy to hear from him.  That's why I want you to let him chase you and contact you initially.  If he withdraws, the last thing you should do is start asking him "why."  Let him withdraw.  He's probably scared of his feelings for you and needs to catch up.  Let him.  You really want him to feel like a man?  When he comes back, smile at him and give him a huge hug.  No lecture, nagging, bitching.  Just be happy to see him.  You have all the power, girl!  So use it!  A bitch knows when a guy is being a jerk see Dating Tips for Women Concept #1:  Signs a Man Wants You to Chase Him  and when he's scared.
Here is Guy B.  He's fun, smart, a wonderful conversationalist and playful.  Which I love.  We are very direct with each other.  He's the man from Getting Tickled Enjoying an Unexpected Pleasure  Guy B is scared to fall in love.  Here's an excerpt from a recent cell conversation.   FYI:  My notes are in italics.
Guy B:   Hey, Sharon.  How are you?
Me:  I'm on my way back from a trip.  The fun just kept coming to me!  Share exciting things going on in your life. I don't care if you went scrap booking in a cabin in the woods.  If this lights you up, he will notice and be attracted to that enthusiasm and passion.
Him:  Really?  What did you do?
Me:  I visited my best friend in New York City.  We stayed in her bosses' 3 story penthouse and went sailing on a schooner in NYC harbor.  Shane, a very handsome crew member gave me champagne when he heard it was my birthday.  We got invited to the Black Book fashion magazine anniversary party and were given tickets to the Yankees/Red Sox game Friday night.
More discussion, then:
Me:  So how are you?
Him:  Romantic problems.  I've been down the last week.
Me:  You're such a Drama Queen!  You like the drama because it keeps you from truly committing to someone.  It's safer.   This is his problem. 
Him:  You're right.   He's agreeing.  Point blank.
Me:  You're an amazing man.  You'll figure it out.   You always do!  Be his cheerleader and support him.  Go here for more  http://bitchlifestyle.com/2010/07/giving-you-a-hot-sexy-shot-of-testosterone/
We flirt.  It's a dangerous, hot, sexy flirtation.  We both know it and love it.  I don't forget he means it when he agrees he's too scared to fall in love.  His actions have proven that to me so far.  Sometimes we women don't get or see this.  This is what leads to a lot of our heartache.  Don't make excuses for him.  Don't try to change him.  Only HE can change.  And it has to be his choice.  It's so much more loving to let him decide on his own that he adores you.  Now let him be him.  Love, Goddess
© S Stevens Life Strategies