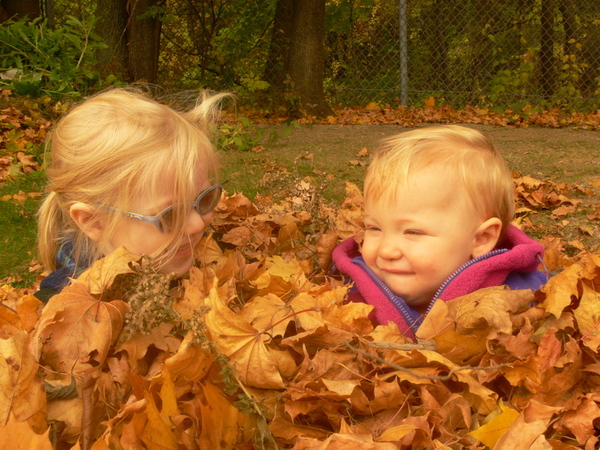 Let me be blunt.  Get your hot ass out and start partying with fall.  Now!  Here are some feisy fall fun ideas:
1.  It's apple season get in there and enjoy. Go to an apple farm, pick some apples and make yummy pies, tarts and crisps.  Throw in different fruits that turn you on, different spices.  Try different apples too.  Bitch it up by making or finding the gooiest, most decadent caramel apple you've ever seen and enjoying it.  Savor it.  Absolutely no guilt.
2.  Go on a hay ride with all your girlfriends.  Bitch it up by wearing hot yet comfy fall outfits.  Bring blankets, hot cocoa or tea and frolic in the hay together.  Flirt with your driver, flirt with the girl selling the tickets.  Pick a song to celebrate the outing and play it.
3.  Accept last minute offers for fun.  I don't care what it is.  A party, a baseball game, movie, dinner, just do it.  Make time for it.  It will refresh you.  You may be a little tired the next day, but the impromptu fun is so worth it.
4.  Get outside this weekend by the beach, the park, the pond.  Bring a blanket, lie down and close your eyes.  Enjoy the rays of warm sunshine on your face and body.  Breathe deeply the fresh, cool, crisp air surrounding you.
5.  Find a local charity you love.  Work with them to create a haunted house with all your friends.  Create the most fun, haunted house, field, hayride, barn whatever, ever!  Give the profits to your charity.
6.  This time of year is loaded with festivals.  Find one that doesn't seem like your cup of cider and go.  Make it fun.  We're Bitches.  We make everything fun!
7.  Plant bulbs in pots.  "Force" their bloom by letting them sit in a cool, dark place.  Google how.  Start taking out pots one by one in Jan/Feb for gorgeous spring blooms in your home for the rest of the winter!  My favorite is Hyacinth.  They smell amazing and come in gorgeous colors.
8. Plan a fall hike in the foliage.  Bring a yummy picnic with dark chocolate, cider, decadent cheese and delicious panini.
9.  Find a haunted corn maze and play in it with friends.
10.  While it's still warm, have a candlelit party.  Keep it simple. Wine, cheese, fruit, crusty bread, fall vegetable dishes.
Have fun ideas for fall?  Please share here and on  The Bitch Lifestyle Facebook fan page!   Love, Goddess
© S Stevens Life Strategies