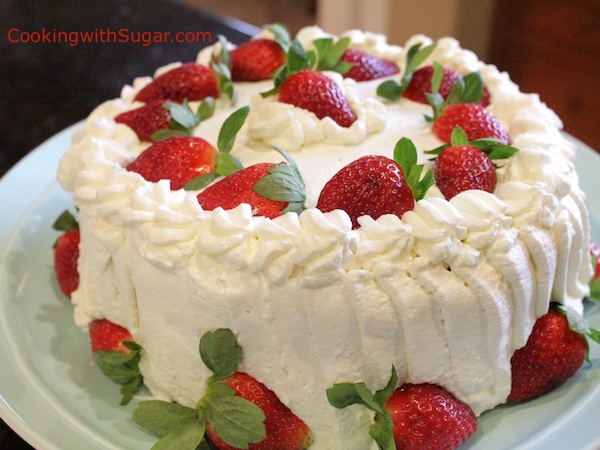 Yummy Cake recipe available at Cooking with Sugar:  http://www.cookingwithsugar.com/sugars-delicious-strawberry-whipped-cream-cake-an-ultra-rich-strawberry-shortcake/
You've reached a milestone.  Maybe it's your birthday, or a job promotion.  You decide to do something special for yourself to celebrate.  Go you!  I have a question for you, hotties.  Why do you have to wait for something special like a milestone to treat yourself so wonderfully?  Hmmmm?
That just ain't right.  So I'm asking you to treat yourself this way today and everyday.  No milestone needed.  Take a moment to celebrate all you have.  All you are.   All you have planned.  Your brilliance.  If you could do exactly what you wanted today, what would that be?  What would you wear?  What would you eat?  What would you do?  Where would you go?  Who would you spend it with?  Write this down.  Give it a fun title.  Like "My Bitch Celebrates Me."  Now all you have to do is do it.  Create your perfect day.  Doesnt' that sound like heaven?
Every day is another day for you to treat yourself as the treasure you are.  From this moment forward…
This blog is dedicated to my best friend Mary Ann.  Who always encourages my dreams and takes amazing care of me.
Love, Goddess
© S Stevens Life Strategies