Healthy eating.  Always in "vogue" after the New Year.  Time to go on a diet, right?  Yeah…I want to throw something at me too.  We're into the third week of January.  Are you still going strong with your new healthy eating habits? Yup. This is right about the time where you would KILL for anything high fat.  For me it would be a cinnamon roll.  How do you stop wanting to murder someone for your favorite food? Change it up. Make healthy eating into more of an adventure.  Food is a pleasure.  Make it a goal to start healthy eating for pleasure.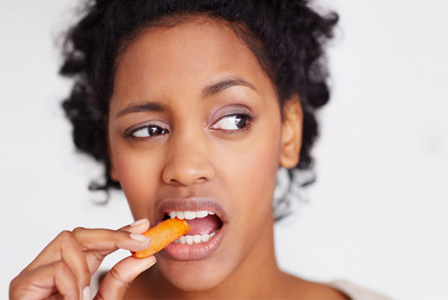 How do you eat healthy and for pleasure?  It really isn't that hard.  You do have to plan.  This insures that you don't get bored.  And craving that cinnamon roll!  Salad can get real boring if you don't change it up!  Eating the same bland foods?  Ditto!  And it's important to do this before boredom sets in.  Just the thought of one more broccoli slaw salad*** last week made me want to protest (and that's being nice)  So get creative and keep changing it up:
Make a master list of all things healthy.  Cross off things you abhor.
Keep an open mind regarding what you abhor.  LOL.  I abhor cauliflower.  One day I was at the market and there was a yummy sounding roasted cauliflower side item.  Cauliflower golden roasted with garlic and a sprinkling of parmesan cheese.  I couldn't believe it when I actually liked it!
Add texture to salads.  I love adding pumpkin, pepitas, all things seeds for crunch.  Make a Greek salad with all veggies. Try different home-made vinaigrettes.  Vinaigrettes are easy to make and you can add so much to them.  Spices and herbs you love, for example.  I've been making a lime, garlic and cumin one lately that is very yummy.  Add fruit like apples, pomegranates, oranges, pears, mangoes etc to your salads.
Healthy waffles with fresh fruit…microwave frozen blueberries, mash then put on top of waffles.  YUM!
Stuff bibb lettuce with artichoke hearts, peppers, avocado, cheese…anything that you love in a sandwich.  The bibb lettuce saves you carbs for something else…like baked potato chips, popcorn or crackers.
Flax is loaded with omega 3s.  It's easy to add to cereals, yogurt, baked items. For more information click on this link to WebMD.
Give yourself a break, too. If something is too healthy and you don't like it?  Don't eat it!  I am not a fan of the green juice thing.  I'm sure it is fabulous for you.  I'll find a way to compensate with things I love.  I'll try pretty much anything if it sounds good.  The other night, however, I had a "meal" that was just a bit too healthy for me.  It sounded good but Jeez!  I don't know how they did it, but they made sunflower seeds taste bland.  And sun-dried tomatoes didn't taste good either.  Very disappointing.  I joked with my dinner companion that I would have to have dinner when I got home!  Which I did.
Below are more links for ideas to change-up your healthy eating so you don't get bored to tears.  AND I included my broccoli slaw salad recipe.  It really is quite good…just don't eat it every day! Love, Goddess
For more inspiration:
Healthy Eating on Food Network  

Bitch Lifestyle Home
***Broccoli Salad Recipe:  Broccoli slaw, granny smith apple, avocado, green pepper, pumpkin seeds, blue or goat cheese, above lime vinaigrette recipe (olive oil, red wine vinegar, dash cumin and garlic powder, salt and pepper, squirt of dijon mustard)
© S Stevens Life Strategies