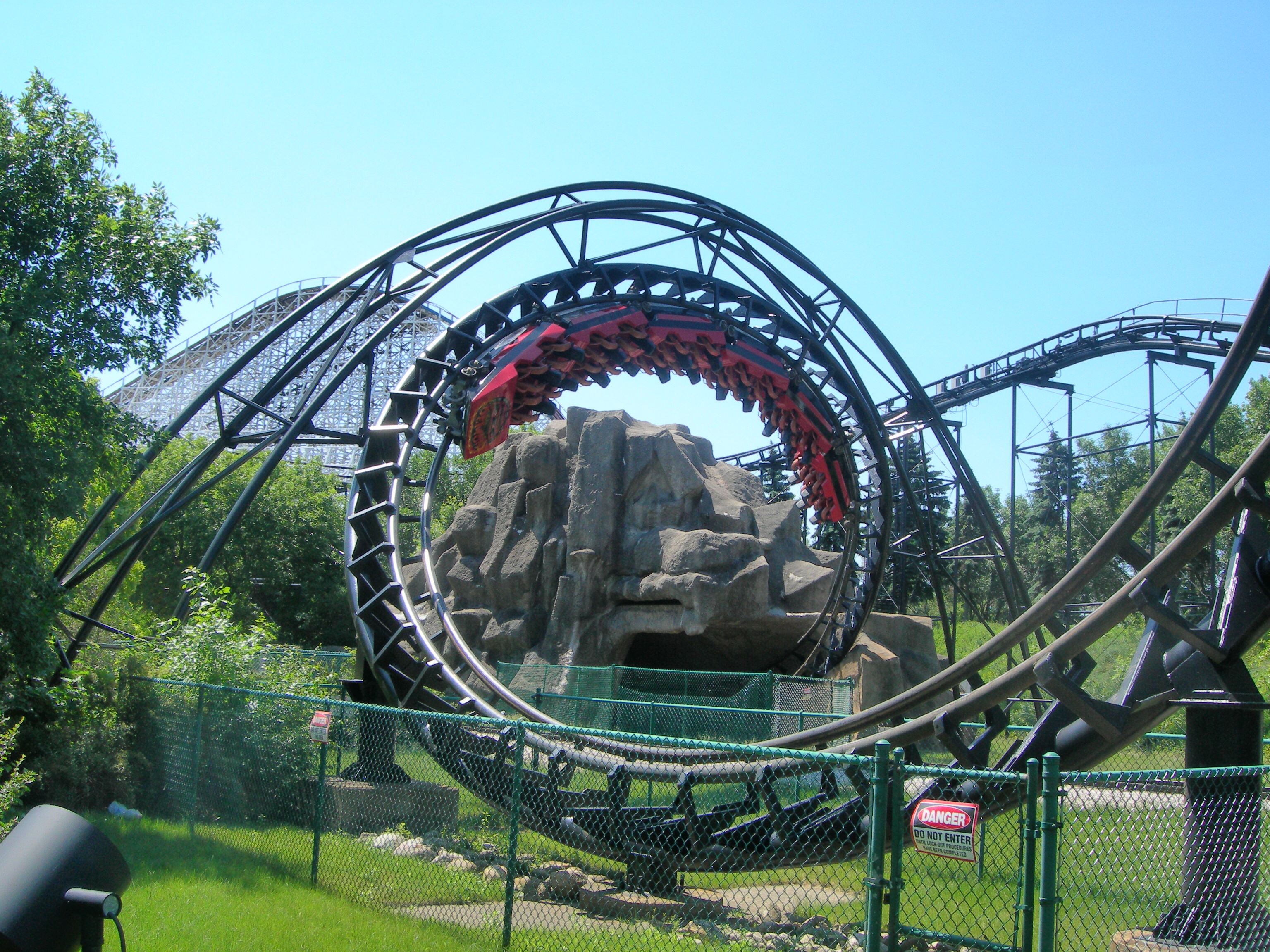 Demon Roller Coaster from the cool web site Coasterpedia:   http://rollercoaster.wikia.com/wiki/File:Demon_Roller_Coaster.jpg
Like a Kid Again!
And summer is just the time to do it!  Get in touch with your fun, silly, playful, creative self.  That little kid in you is dying to come out and play.
When was the last time you went to an amusement park?  Do it!  Ride all the roller coasters, bumper cars, eat cotton candy, try to win a huge stuffed animal!
Go to an arcade and play all those games you used to growing up.  I used to LOVE skee ball.  Play pin ball, air hockey, Centipede.  Just for fun, give all the tickets you win to a little kid.  Watch his or her face light up!
If you have one of those race car places near you, go race a car.  As fast as you can!
Go to one of those boardwalks on the beach.  Complete with the huge ferris wheel and crazy side shows.
Slip and slide!  Have a slip and slide party!  Play 70s or 80s music, spike the cool aid, play frisbee, etc.
Go to an outdoor rock band concert.  They have these cool all day festival events during the summer.
Go to a baseball game.  Eat hot dogs, dress in your favorite teams' logo outfits.
Go to the beach, watch fireworks and make S'mores.
Find a lake or pond.  Bring a whole bunch of friends.  A grill.  Potluck it.  Water ski, jet ski, swim, play water polo.  Play your *** off!
Bitch up #9 by making it an overnight camping trip.  Tell creepy ghost stories.  Scare the you know what out of each other deep in the night.
Your ideas here!!
Love and a big playful hug, Goddess
© S Stevens Life Strategies