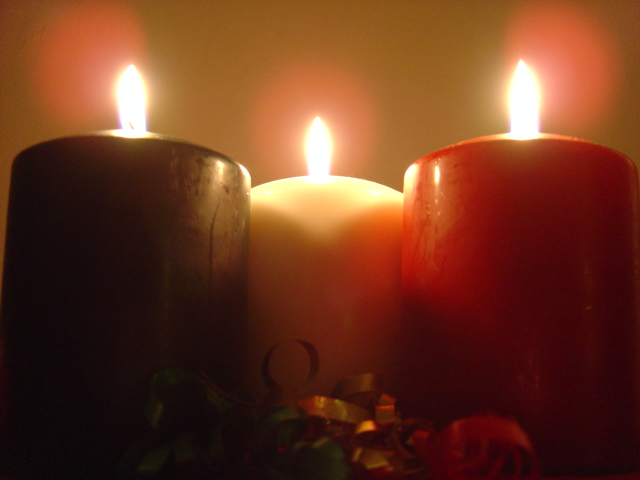 Merry Happy Whoo Hoo!!  Whatever you celebrate this season (or not!) I'm wishing you a time full of love, fun, play and unexpected pleasurable surprises!
I myself celebrate Christmas.  Even with the hustle and bustle (we won't even go there!) it is still magical to me:
The pretty lights from houses and yards sparkling on dark roads at night
The unexpected beaming smiles when you find a wonderful gift for someone you love
The whirlwind of parties
The joy of little kids opening their presents.  Remember how it made you feel?  Nostalgic sigh…
The time just relaxing and being grateful with those you love
How I can make people light up by bringing them some of my special home made cinnamon treats
The first time you hear your fave Christmas song on the radio…this year it was "Mr. Grinch."
The first time you see the "Hershey Kisses" Wish You a Merry Christmas on TV
Nostalgia…note the last two from above!
Unexpected mistletoe kisses!
It's a Wonderful Life.  Yeah…Jimmy Stewart and I would have been soul mates!
All the wonderful stories about people trying to help those in need
Chocolate extra delicious in even more decadent packaging
Snowmen of all shapes and sizes appearing in yards after Decembers' first snow
Uhmmmm…after Christmas shopping sales
Time off to play!!!
Even if you don't celebrate anything in particular…isn't it a great time to find some joy?  YES!  What do you find magical right here and now around you? SHARE AND RELISH. Class dismissed.  Now go party your cute butt off! Love, Goddess
© S Stevens Life Strategies