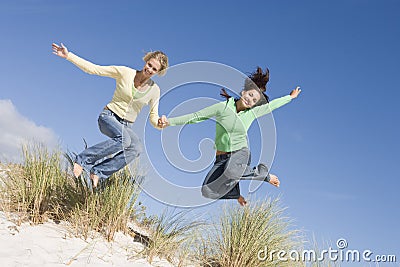 Spring into play!  Think of me as your Sassy Play Coach.  With a wink and a smile I'm asking you to look at the emerging Spring as a time to refocus on an under used muscle:  Play.
Play play play.  We used to be so good at it when we were young.  The world was full of new things to try, taste, discover.  We could find new things to do with the ordinary.  My 4 year old niece, upon receiving a bracelet as a present from my Mom, promptly flicked it across the room!  She saw it as a fun flying instrument.  Not a bracelet.  LOL.  So what are we going to play with this week?  Pick one.  Any one.  😉
1.  Sensuality:  Research and discover new things that turn you on.  Make a list.  Do you want to discover a new luscious fruit that makes your mouth water?  A new fragrance, a new way you like to be touched?  How about admiring your gorgeous feminine core in various states of arousal? (Thank Sheri Winston and her book Women's Anatomy of Arousal for that one)
2.  Enjoy all the men in their spring fever glory.  I've been meeting the hottest men.  See what they'll do for you.  When they talk about a tattoo they have, they want to show you.  Trust me on this one.  Purr you would love to see it.  For me it's less about the tattoo and more about where it is.  Like a well toned bicep. 😉  I got that a few nights ago.  Of course if it's in a more private place, you can roll your eyes, smile and say something sassy like, "Maybe some other time."  Flirt with the man at the seafood counter, the man walking toward you on the street. Flash him a big, sassy smile and keep walking.  Let him turn around, chase after you and get your number.  Only if you'd like.  Just enjoy the encounter.  No expectations.
3.  Make a list of things you want to do this spring:  Walk in the spring rain, plant some yummy vegetables or herbs, hike, have a Spring Fever Party, try something on your "I would never list."
4.  Get your girlfriends together and do this together.  Share ideas!  Play together.  Share these ideas on our Bitch Lifestyle Facebook page.
5.  Plan a weekend get away with the girls.  A little road trip.  Pack your favorite outfits, foods, glitter, music, erotica, a well working GPS and see where the road takes you.
6.  If things don't turn out as you "expect" in any of these ideas, don't pout or stew about it.  Does it lead you to something more fun, an unexpected pleasure?  Or maybe something you can learn from?
Why do these things?  Because you want a life filled with things to look forward to.  It keeps you present.  Not looking back on things, experiences and people that aren't pleasant.  In order to move forward you have to do it.  So hot ones….will you let me be your Sassy Play Coach?  Love, Goddess
© S Stevens Life Strategies